A new turbine for the Fibre Excellence PROVENCE
A new turbine for the Fibre Excellence PROVENCE Biowatt project
In order to increase its energy independence, Fibre Excellence PROVENCE recently acuired a new green electricity turbine from the italian manufacturer, Ficantieri. 

Milestone of the BioWatt project, this investment reaches 53 million euros. The Tarascon mill already producing part of the energy it needs, this turbine aims at increasing the overall production capacity of green electricity of the mill and at feeding back in the public grid in the nearby area. Installed at the beginning of February 2023, the production started the following month. 
Electricity Production
This turbine will allow the mill to produce more energy than it consumes.
Image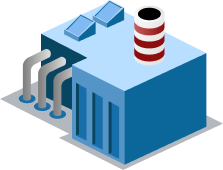 Texte
Boilers
Bark boiler
Reuse of the barks unused in the pulp production process
Recovery boiler
The black liquor, paper pulp production residue, is concentrated and burned to very high temperature.
Texte flèche
High pressure steam
Image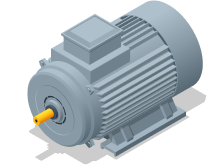 Texte
Turbine
Electricity production
Low pressure and medium pressure steams
are reinjected in the paper pulp production process
Texte flèche
Electricity Production
Image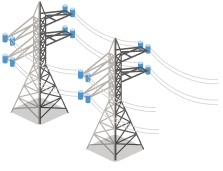 Texte
Internal Power Grid and External Power Grid 
The electricity allows the mill to be independent in energy. The excess is fed back to the national power grid. 
An important milestone in Fibre Excellence transformation plan
The implementation of the BioWatt project will enable the plant not only to accelerate its production of renewable energy to supply the region with biomass electricity, but also to make better use of wood residues from pulp production, as part of a circular economy.
Thanks to a cogeneration boiler equipped with a steam turbine twice as powerful as the existing one (25 megawatts), the project will increase the overall electrical production capacity of the Fibre Excellence Provence site by 50%. The excess power will be fed back into the public grid in Tarascon, thereby boosting the region's energy independence. Commissioned when the plant took over in the summer of 2021, the turbine took 18 months to complete, from delivery to installation and commissioning.
Through its production activity and the implementation of its transformation plan, Fibre Excellence Provence injects around 100 million euros into the local economy every year and contributes to 5,000 indirect jobs within the industry.
Fibre Excellence PROVENCE
ZA, Chemin des Radoubs, 13150 Tarascon
Tel : 04 90 91 03 00